2018 Volkswagen Atlas: It Will Surprise You Every Time You Get Behind the Wheel
January 29 2018, Town + Country Volkswagen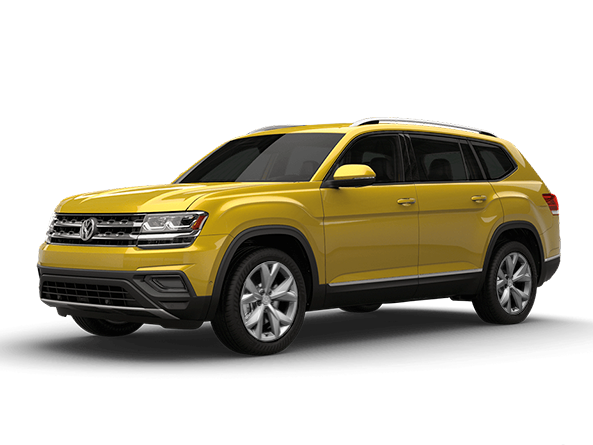 German automaker, Volkswagen, surprised everyone back in 2013 at the North American International Auto Show when it unveiled the CrossBlue concept. This midsize sport utility vehicle quickly became a hit with its rugged yet refined design, and its purpose as a fun-to-drive family hauler with impressive technology.
Fast forward to today, and the 2018 Volkswagen Atlas is everything the CrossBlue concept promised.
It features a bold design, the very latest safety and connectivity technologies, a lot of space for the whole family, and a host of luxury amenities. It's very easy to love the 2018 Volkswagen Atlas, and one test drive behind the wheel is enough to see why.
2018 Volkswagen Atlas: There's Space for the Whole Family Inside VW's Newest SUV
When it comes to interior space, the 2018 Volkswagen Atlas stands out both in terms of room for passengers and space for luggage. Indeed, there are three rows of seats inside the 2018 Tiguan, and each offers plenty of leg, head, shoulder, and elbow room. Even the seats in the last row stand out at this level.
That said, what really sets the Atlas apart from its competition is that despite being very spacious for its passengers, it's also very spacious when it comes to cargo capacity. Indeed, there's nearly 600 litres of cargo space for luggage even with all the seats in place, which means that there is room for everyone's bags even if the Atlas is full. Lower the rear seat, and you get more than 1,500 litres of cargo space.
A Four-Cylinder or a V6 for the 2018 Volkswagen Atlas
The 2018 Volkswagen Atlas is powered out of the gate by a turbocharged four-cylinder engine that delivers 235 horsepower. That may not seem like a lot for an SUV of this size, but trust us, it's quite enough if you value fuel economy above everything else. Better yet, this turbocharged four-cylinder can tow up to 909 kilos.
For more power, turn to the 3.6-litre V6 engine with its 276 horsepower and 266 pound-feet of torque. It can tow more than 2,200 kilos while providing impressive and reassuring performance. To learn more about the 2018 Volkswagen Atlas, contact us today at Town + Country Volkswagen!